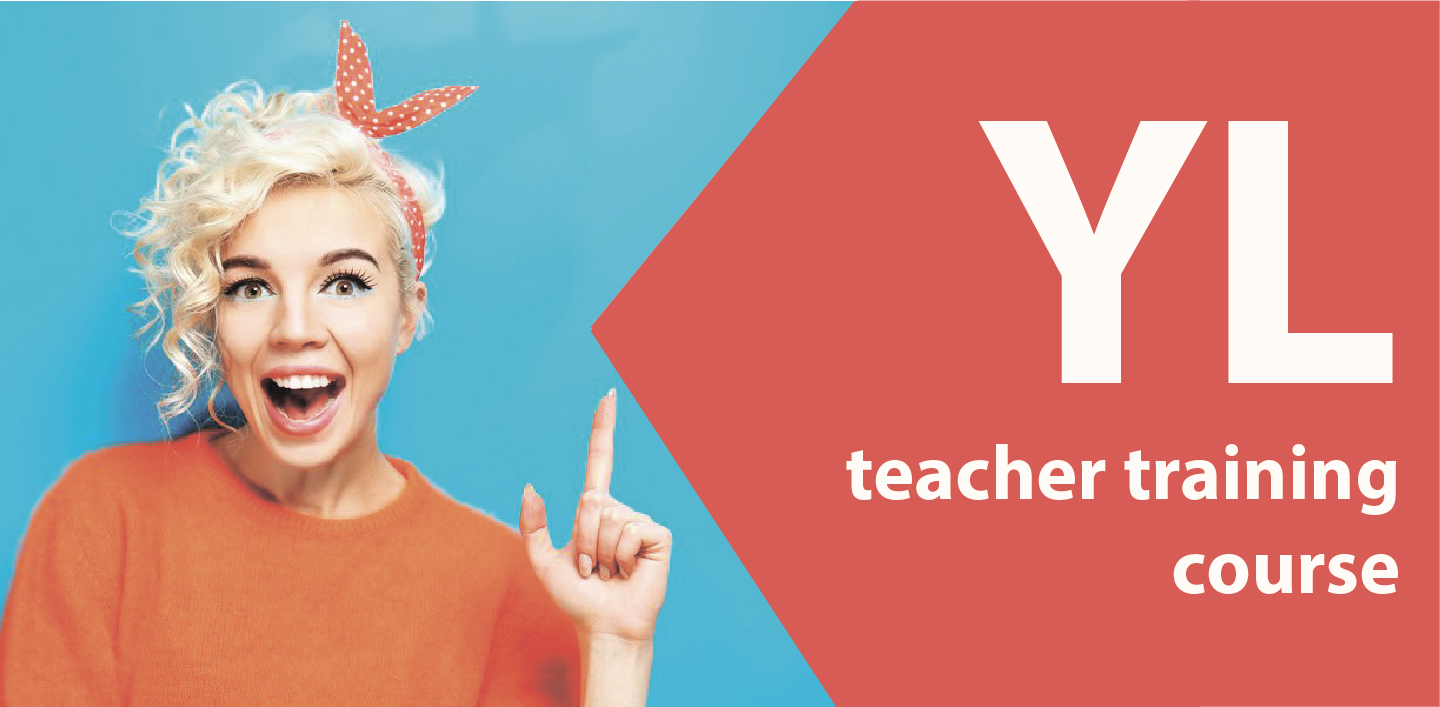 Language Link Certificate in Teaching Primary Learners
7-9 / 10-12 year olds
For many years in our country, children have been required to take a foreign language from second grade on.  Many parents begin to take their children to English classes before they even start school.  The demand for teachers of English who specialize in early education is growing.  However, not every teacher, even among those with diplomas from pedagogical universities, possesses the necessary knowledge and skills to work with children in a kindergarten or elementary school. A lack of understanding of the process through which children master a foreign language can cause them to lose interest in learning it from the very start.  Everything is just too mixed-up and complicated: transcription, grammatical tables, long, boring texts, lines of meaningless words, lists of words from God-knows-where to memorize, etc.  It makes perfect sense that children must be taught differently, not like adults.  This is a separate world with its own methodology and its own secrets.  These are the secrets and knowledge that the methodologists of LL, specialized teachers of foreign languages for children, are ready to share with you.  In the new school year, to help teachers who work with children (in elementary schools, preschools, and in the extracurricular education system), we offer:
Course on the Methodology of Teaching English to Children
Course aim: the main goal of this course is to provide progressive improvement in the teaching of the English language at the beginning level of instruction and the expansion of teachers' practical knowledge of modern, effective methods of teaching English to young schoolchildren (7-12 years old).  The course is aimed at teachers who: have work experience, but with to freshen their knowledge of the theory and practice of early English language teaching; are just beginning their teaching careers or are planning to begin working soon and with to master practical skills for teaching the English language to children.
By the End of this Course, Students Will:

— expand their knowledge about the basic principles of teaching the English language to children;
— create a positive atmosphere at lessons, conducive to learning;
— become familiar with various types of activities at lessons (TPR, songs, games and more), which correspond to the developmental and psychological characteristics of children;
— Use the knowledge they have received in practice.
As a result of the course, you will receive:
— Unique methodological materials
— A certificate from International Language Centre Language Link
— The chance to complete the TKT Young Learners module
Course Structure:

Forms of instruction: discussion, practical lessons and master classes.  The unique trait of this particular course is its focus on the chance to exchange experience regarding the issues of teaching the English language to children.  Students will get the opportunity to observe the lessons of professional teachers with Cambridge University CELTA YL Extension certificates.  The course is designed to coordinate with the standards of the Cambridge University methodology.
Course Duration: two weeks (46 academic hours)
Course Program:
1. Classroom Management. Positive Behaviour management
2. Young Learners and Second Language Acquisition (YLs & SLA)
3. Planning for Younger Learners
4. Focusing on language with YLs (Grammar)
5. Focusing on language with YLs (Lexis)
6. Using a storybased approach
7. Developing YLs reading skills. Phonics
8. Reading activities
9. Developing listening skills
10. Getting YLs speaking (accuracy)
11. Getting YLs speaking (fluency)
12. Developing YLs writing skills
13. Funology – age appropriate activities for working on Phonology
14. Teaching very Young learners
15. Games in the YL Classroom
16. Arts and Crafts
17. Music and Video in the classroom
18. Incorporating CLIL (Teaching English through Subjects)
19. Testing and Assessing YLs
20. Mixed Abilities
Requirements for candidates: knowledge of English no lower than Intermediate, which corresponds to level B1 on the Council of Europe's Common European Framework of Reference for Languages.  This course does not require official confirmation of your language level.
Course date:  4 — 15 February, 2019.
Early Registration: until 4 December
Location: Krasnodar
Price of Early Registration: 25,000 rubles
Price for Regular Registration: 30,000 rubles
Registration for the Course