Age: 18+
Level:С1 (Advanced) или С2 (Proficiency)
Duration: 4 weeks
Price: 95000 rubles, 90000 rubles – Early Registration
Location: Moscow, Krasnodar, Rostov-on-Don and Sevastopol

CELTA is a Cambridge University certificate for teachers of English who work with adults. It is the de facto standard for English teachers around the world, and gives an opportunity to teach in the US and Europe. It is a four-week course with a final attestation at the end of the fourth week. The main focus is the practical side of teaching. The course is run entirely in English. The course is intended for teachers who plan to work abroad and wish to increase their qualifications in modern conditions; for those who speak English, but lack a pedagogical education (for example, translators); and is also necessary for those who plan to obtain a Cambridge University Delta diploma. Registration for the summer CELTA course in 2019 is already open.
Schedule and Cost of 2020 CELTA Courses
Location
Date
EARLY REGISTRATION
COST OF EARLY REGISTRATION
REGISTRATION
COST
CELTA June
Moscow

25.05-19.06.2020

until March 25

90 000р.
until April 24


95 000р.
CELTA June
Krasnodar

1.06-26.06.2020

until April 1, 2020

90 000р.
until May 1, 2020


95 000р.
CELTA July
Rostov-on-Don
29.06-24.07.2020


until April 29, 2020
90 000р.

until May 29, 2020

95 000р.
CELTA August
Rostov-on-Don

3.08-28.08.2020

until June 3, 2020
90 000р.
until July 3, 2020
95 000р.
CELTA August
Sevastopol


3.08-28.08.2020
until June 3, 2020
90 000р.
until July 3, 2020
95 000р.
The CELTA course is intended to give you knowledge and significant practical experience in the methodology of English teaching. After taking CELTA, you will receive more confidence in your own strength, and will be able to advance to an absolutely new level of teaching.
A CELTA certificate will help you: – receive more experience in methodologies of teaching the English language to adults which are used throughout the world – receive a variety of practical skills for English language teaching to adult students – understand the principles of effective instruction – understand which resources are necessary to teach, test and reference when working with adult students – Become a real professional in the sphere of English language teaching
Course Content CELTA consists of instruction, pedagogic practice and course tutor's overview, and contains the following components:
Course Duration:
The courseload is 120 academic hours + individual work. The daily schedule includes 7-8 hours of study from Monday to Friday. However, preparation for lessons, writing assignments, and observations take place outside of that schedule.
Lesson time:
12.00 – 20.00
Number of Participants per Group:
10-12 people.
Course Locations:
International Language Centre Language Link, Rostov-on-Don, Universitetsky Pereulok 79; Krasnodar, Pashkovskaya Street 83
Language and Other Requirements:
To enroll in the course you must be no younger than 18, with an English level of C1 (Advanced) or C2 (Proficiency) Grade A or B.
Course Certification
The results of enrollees' work will be evaluated continuously throughout the entire course, with particular attention paid to the expansion of teaching potential. At the end of the course, students who pass will receive CELTA Pass, CELTA B and CELTA A certificates.
Course Registration
Registration for this course has already begun. Registration ends four weeks before the start of the course. To enroll in the course, you must: 1. Fill out the CELTA application form directly in the Language Link Rostov centre or send it by email to jchernikova@languagelink.ru 2. Take the preliminary written Pre-Interview Task directly in the Language Link Rostov centre or send it by email to jchernikova@languagelink.ru 3. Attend a spoken interview directly at the Language Link Rostov centre, by telephone, or on Skype.
What is Celta? In the words of those who have passed in Language Link.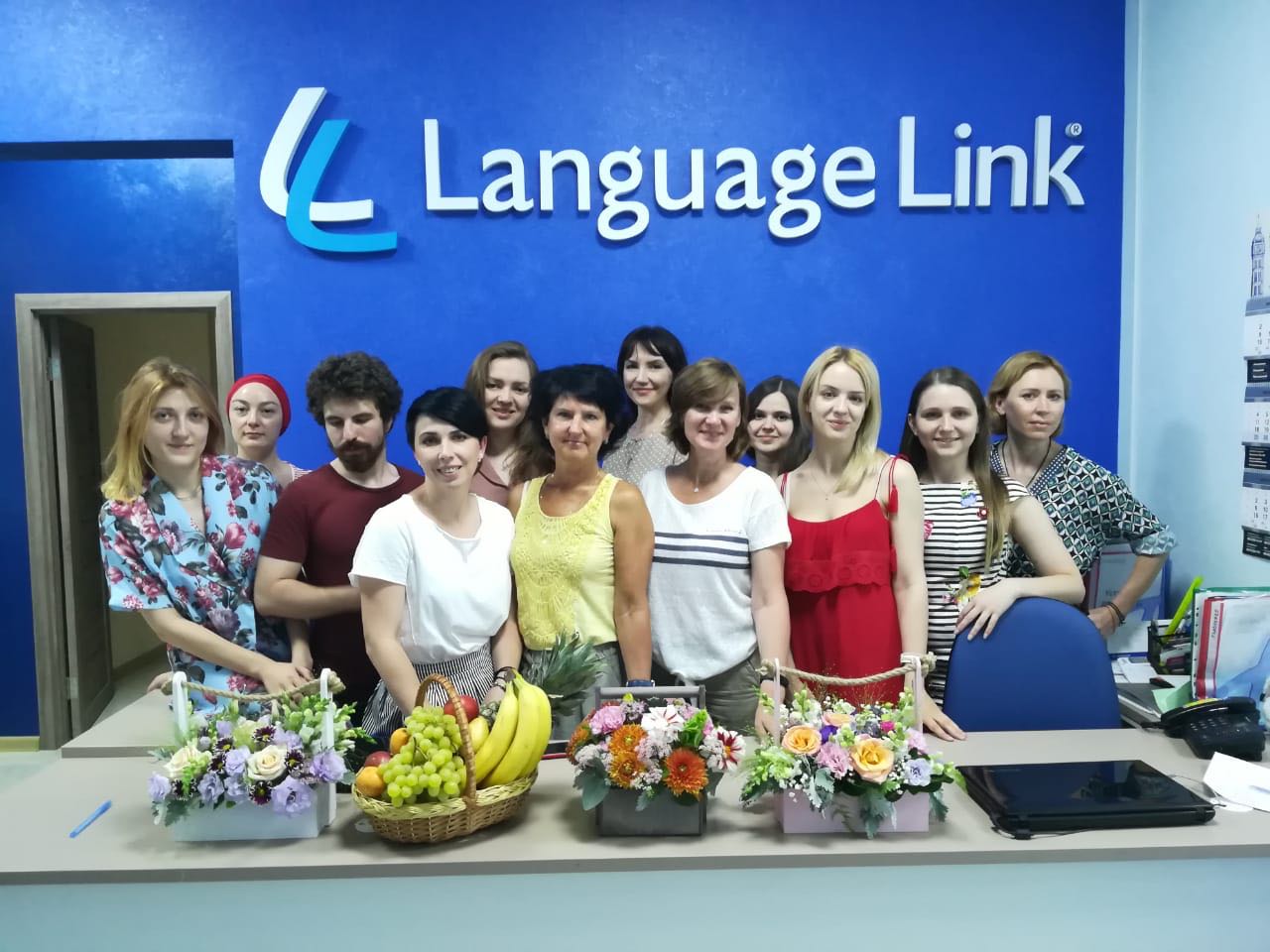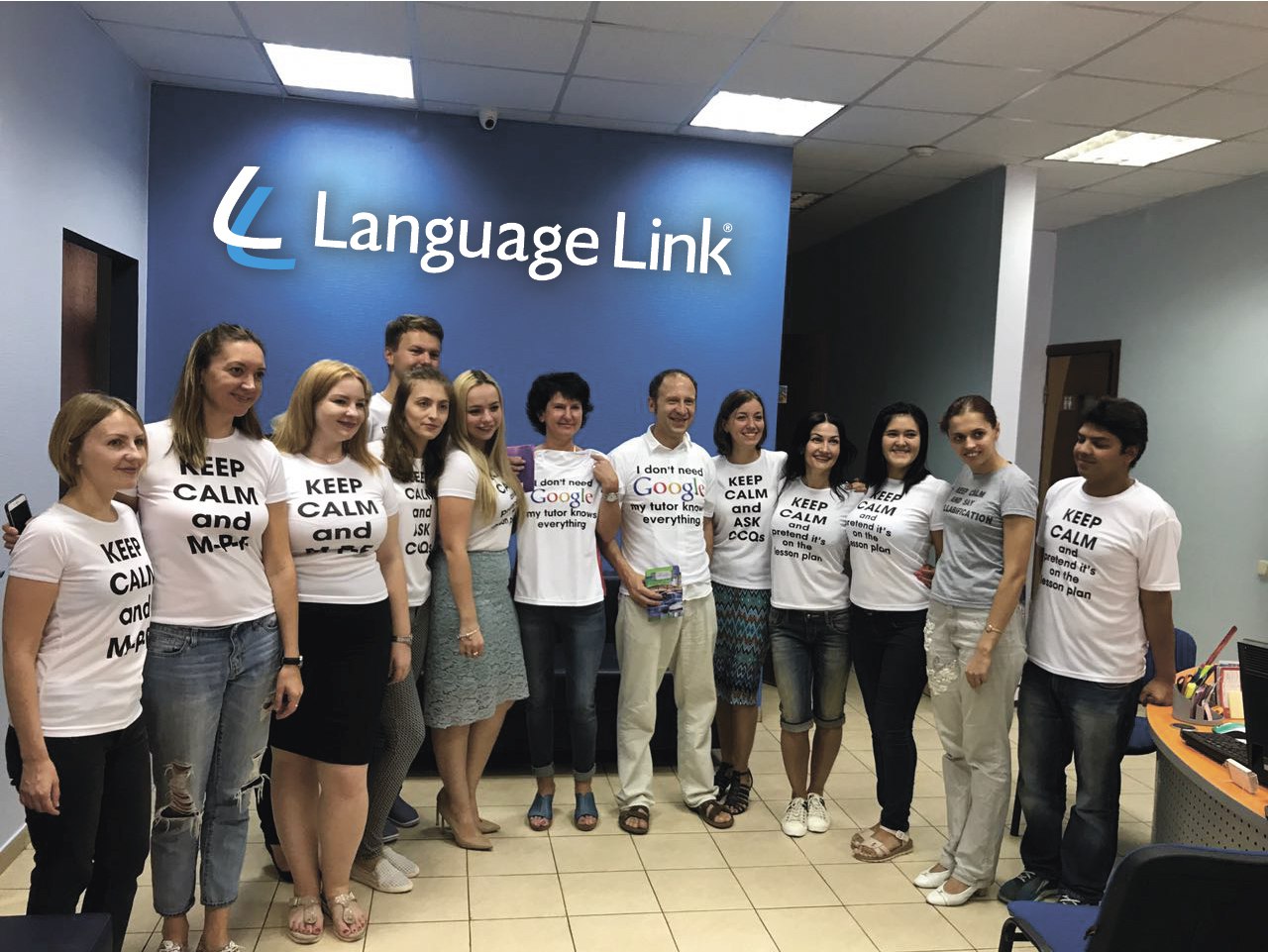 Written Assignments In addition to CELTA teacher training, trainees will have to complete four written assignments, 750-1,000 words each. They are very practical in nature and include:
Language Related Tasks Assignment An analysis of language for teaching purposes
Skills Assignment A focus on the receptive skills of reading and listening and the productive skills of speaking and writing
Focus on the Learner Assignment A more detailed evaluation of one students language abilities
Lessons from the Classroom Assignment A n analysis of what has been learned from teaching practice and observations
Who is CELTA for?
CELTA is designed as an initial teacher training course for applicants with no previous experience. It may also be suitable for applicants with some experience but little formal training in the field of ELT.
Is the CELTA course only for native speakers of English?
No. However, you must have a high level of English, awareness of language and competence in written and spoken English that enables you to follow the CELTA course. This competency requirement also applies to native speakers.
Is there an age limit for CELTA applications?
No, but you must be over 20 years old by the end of the course.
What is the pre-course activity? How much time and preparation is involved?
The pre-course task involves about 12-15 hours of work. Although it isn't assessed or marked, it's very useful as initial preparation for the course, especially the sections on Language Awareness and Phonology. We'll send it to you as soon as you've confirmed your place with payment.
Will the CELTA help me in making teaching my career?
Yes. Most schools recognise the CELTA as the minimum specialist qualification for teachers of English as a foreign language.
Do I need a University degree to apply for the CELTA course?
No, but most CELTA trainees have a tertiary qualification. The minimum requirement is a qualification that will allow you to enter Higher Education in your own country.
How can I teach without using the learners' native language?
You need to give clear demonstrations, use simple language in your instructions, clear explanations, and use visual aids and gestures where necessary. With low level learners you need to ensure your language is graded to their level, while still remaining natural.
How much grammar should I know?
You are expected to have an awareness of most language areas so that you can help students with their problems. Your learning of the grammar really takes place when you teach it, because you have to research it when planning a language lesson. But we also include some input sessions on the course to help you develop this area.
Is personality important?
Everyone has a different teaching style. What is important on the course is being able to co-operate with and listen to other people, accept criticism, be flexible and be considerate to your fellow trainees.
Is the CELTA course stressful?
Yes. You will often be in stressful situations, since your lessons will be observed by your tutors and other trainees. You have to be able to meet deadlines in lesson preparation and written assignments. It helps to be organised and to be able to manage your time well.
How is the CELTA course assessed?
Assessment by the tutors is continuous, and you will be graded on your teaching practice, your written assignments and professional development. You will be given feedback after every lesson and there will be at least one progress tutorial during the course. Self-awareness and the ability to reflect on your teaching are important considerations. The CELTA course is also externally assessed by an assessor appointed by UCLES.